Dr. Gary Olen
El Cajon, CA Pediatric Dentist
Pediatric and Adolescent Dentistry and Orthodontics
Dr. Gary Olen graduated from Marquette University School of Dentistry at the top of his class and was
admitted into the Omicron Kappa Upsilon Dental Honor Society. He received the Award of Merit from the American Society of Dentistry for Children.
After graduation, he completed his Pediatric Dental Residency at Marquette/ Children's Hospital in Milwaukee and received his Master's Degree.
Dr. 0len began his pediatric dental practice in El Cajon, California in 1975.
Professional associations include: American Dental Association, California Dental Association , San Diego County Dental Society, American Academy of Pediatric Dentistry, California Society of Pediatric Dentists and the American Society of Dentistry for Children.
He is on staff at San Diego Rady's children's hospital.
Dr. Olen has been married since 1970, has three daughters, and four grandchildren.
In 2007, 2008, 2009, 2010, 2011, 2012, 2013, 2014, 2015, 2016, 2017, 2018, 2019 and 2020 we were honored by our peers and voted "Top Dentists" in San Diego county in the field of Pediatric and Adolescent dentistry.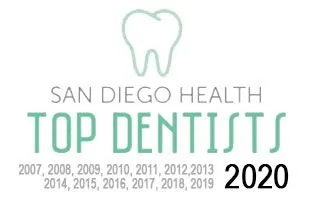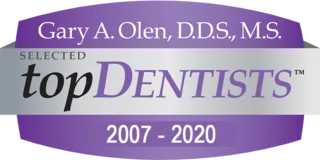 About the El Cajon Pediatric Dentist - Dr. Maurer